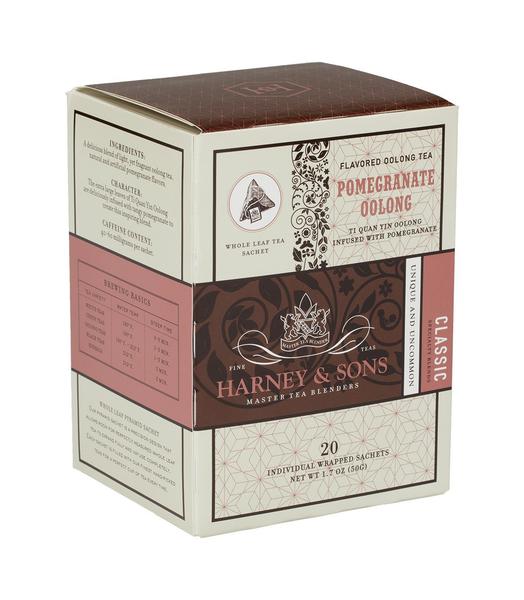 POMEGRANATE OOLONG
A lovely tasting oolong that is light and refreshing with strong flavors of pomegranate
The full leaves of premium Ti Quan Yin Oolong are deliciously infused with tangy pomegranate to create this inspiring yet complex, full bodied blend that brews into a sweetly fragrant, silky textured cup of tea. The Ti Quan Yin Oolong used is named after the Chinese "Goddess of Mercy".
(20) Individually Wrapped Sachets
TEA:
Rolled green leaves flavoured with Pomegranate.
AROMA:
On top of the floral and citrus flavors of the tea lies the sweet citrus aromas of pomegranates.
BODY:
Medium