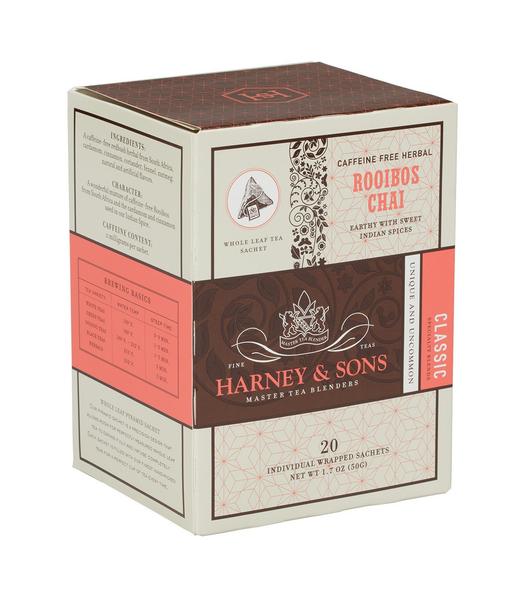 ROOIBOS CHAI
Traces of nuttiness and earthy flavors with the spiciness of the chai flavors.
Rooibos Chai brings together caffeine-free redbush herbal from South Africa with sweet Indian spices of clove, cardamom, and cinnamon. Savour Rooibos Chai in soothing soul-satisfying cups. The Indian spices impart a smooth, liberating earthy touch. Effusing with a deliciously sweet aroma swirling in cinnamon, it is a cup of comfort and warmth.
(20) Individually Wrapped Sachets
BLEND AND BODY:
A blend of rooibos and spices of cinnamon, nutmeg, cardamom and coriander seed. Light in body.
BODY:
This blend of rooibos and spices is light in body.
CAFFEINE FREE
BREWING TIME:
5 minutes
BREWING TEMPERATURE:
212° F